Congratulations on your journey towards eternal love! As you step into the wonderful world of togetherness, capturing the essence of these cherished moments through a pre wedding photoshoot is an absolute delight. Shimla, the enchanting hill station nestled amidst the majestic Himalayas, offers a plethora of captivating locations that will add a touch of magic to your pre wedding memories. In this blog, we unveil the top 10 pre wedding shoot locations near Shimla, where historic castles, scenic peaks, and serene waterfalls blend to create the perfect canvas for your love story. Let's dive into a world of romance and discover these picture-perfect destinations!
Now we are going to give you all 10 Locations Near Shimla which is the best for Pre wedding photography:
Gorton Castle
Shaily Peak
Kufri
Christ Church, Shimla
Chadwick Waterfall
Bantony Castle
Jakhoo Hill
Naldehra
Green Valley, Shimla
Tatta Pani
1.Gorton Castle
Embrace the vintage charm of Gorton Castle, an architectural gem from the British era. The grandeur of the castle and its intricate detailing offer a regal backdrop to capture your love amidst historical elegance.
Credit: Navrang-India
2.Shaily Peak
Reach new heights of love at Shaily Peak, offering breathtaking panoramic views of the surrounding valleys and snow-capped peaks. The beauty of this serene peak creates a romantic setting for your pre wedding shoot.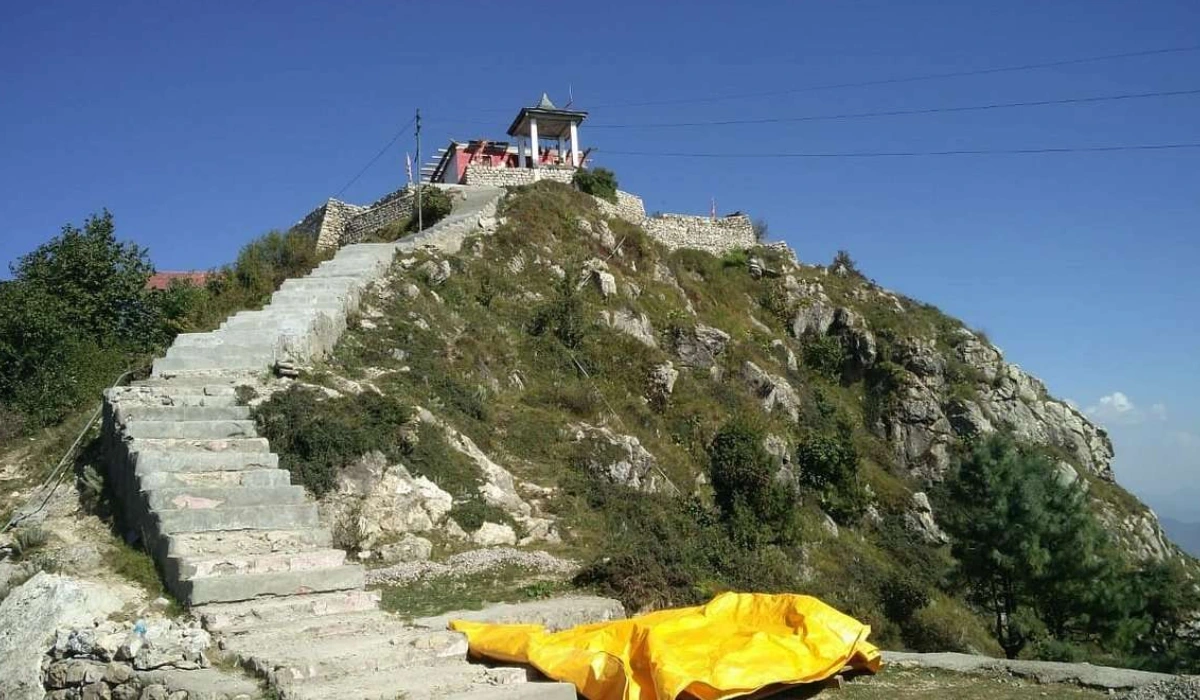 Credit: Hotels-Contact-Number
3. Kufri
Embark on an adventure of love at Kufri, a picturesque hill station near Shimla. With its lush green meadows and thrilling activities, this location provides a fun-filled backdrop to capture your bond.
4. Christ Church, Shimla
Step into the tranquil ambiance of Christ Church, the second oldest church in North India. The neo-Gothic architecture and serene surroundings make it an ideal location to immortalize your love.
5. Chadwick Waterfall
Celebrate your romance amidst the soothing sounds of Chadwick Waterfall. Surrounded by lush forests, this natural wonder offers a picturesque backdrop for your pre wedding shoot.
Credit: Geograph
6. Bantony Castle
Discover the allure of Bantony Castle, an erstwhile palace reflecting Victorian architecture. The majestic presence of the castle and its beautiful gardens create an enchanting setting to capture your love.
7. Jakhoo Hill
Find solace at Jakhoo Hill, the highest point in Shimla. With its iconic Hanuman statue and scenic views, this hill provides a serene and spiritual backdrop for your pre wedding shoot.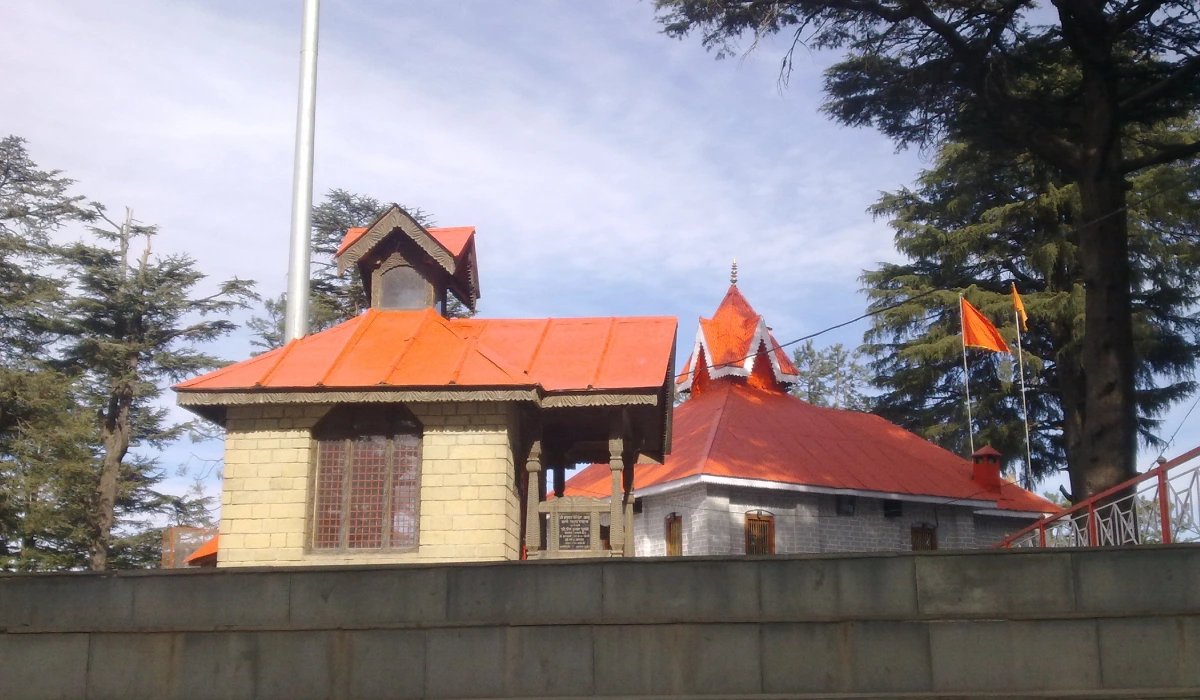 8. Naldehra
Embrace the tranquility of Naldehra, a charming hill station known for its golf course and cedar forests. The lush landscapes and serene atmosphere create a dreamy setting to immortalize your love.
9. Green Valley, Shimla
Step into a world of natural beauty at Green Valley, a picturesque spot surrounded by dense forests. The lush greenery and misty surroundings provide a captivating backdrop for your pre wedding shoot.
10. Tatta Pani
End your pre wedding shoot adventure at Tatta Pani, famous for its hot sulfur springs. The unique landscape and therapeutic waters offer a soothing and romantic finale to your love story.
Frequently Asked Questions (FAQ)  for couples finding "Top 10 Pre Wedding Shoot Locations near Shimla"
Q: What are the top 10 pre wedding shoot locations near Shimla?
A: The top 10 pre wedding shoot locations near Shimla include Kufri, The Ridge, Scandal Point, Chadwick Falls, Naldehra, Mashobra, Green Valley, Summer Hill, Tattapani, and Annandale.
Q: Can you recommend some scenic and romantic spots for our pre wedding shoot in Shimla?
A: Shimla offers scenic and romantic spots like The Ridge's panoramic views, the serene Chadwick Falls, and the picturesque Green Valley.
Q: Are there any historic landmarks or picturesque viewpoints that would be perfect for our pre wedding photography?
A: Capture your love story amidst historic charm at Scandal Point or the lush landscapes of Naldehra golf course.
Q: Where can we find charming forested areas or serene lakeside locations for capturing our love story near Shimla?
A: Find charming forested areas at Mashobra or serene lakeside locations at Tattapani for a magical pre wedding shoot near Shimla.
Q: What are some lesser-known or offbeat locations that offer unique backdrops for pre-wedding photography?
A: Discover offbeat locations like Annandale's playground or the tranquility of Summer Hill, adding uniqueness to your pre wedding shoot.
Q: How can we incorporate the beauty of Shimla natural landscapes into our pre wedding shoot?
A: Embrace Shimla natural landscapes with pre wedding shoots at Kufri's snow-capped hills or Tattapani's hot springs.
Q: Are there any budget-friendly options among the top 10 pre wedding shoot locations near Shimla?
A: For budget-friendly options, consider the serene beauty of Mashobra or exploring the historic charm of Summer Hill.
Q: Can you suggest any indoor venues or studios with artistic setups for pre wedding photography in case of bad weather?
A: Explore indoor setups at luxury hotels like The Oberoi Cecil or Radisson Hotel Shimla in case of inclement weather.
Q: What are some popular themes or poses that can add creativity to our pre wedding shoot in Shimla?
A: Add creativity with themes like winter wonderland at Kufri or romantic strolls at The Ridge, capturing candid moments.
Q: How can we ensure a smooth and enjoyable pre wedding shoot experience at these locations?
A: Ensure a smooth and enjoyable pre wedding shoot by planning ahead, hiring a professional photographer, and communicating preferences to capture your love story in Shimla's breathtaking backdrops.
Conclusion
Shimla, with its breathtaking landscapes and historical wonders, offers an array of enchanting locations for your pre wedding shoot. From the regal Gorton Castle to the serene Chadwick Waterfall, each destination carries its own unique charm that will elevate your love story. Embrace the hill station's natural beauty and picturesque vistas as you capture the eternal bond of your love. Celebrate your romance in the heart of Shimla picture-perfect locations and create memories that will last a lifetime.
Check More Best Locations for Pre Wedding Photoshoot in India :
1. 10 Best Pre Wedding Shoot Locations Near Rishikesh
2. 10 Awesome Pre Wedding Shoot Locations near Udaipur
3. Best Pre Wedding Shoot Locations near Jodhpur
4. Top 10 Pre Wedding Shoot Locations Near Hyderabad
5. 10 Pre Wedding Shoot Locations near Delhi
6. Top 10 Pre Wedding Shoot Locations near Bangalore
7. Top 10 Pre Wedding Shoot Locations near Lucknow
8. Top 10 Pre Wedding Shoot Locations near Punjab
9. 10 Pre Wedding Shoot Locations near Rajasthan
10. 10 pre wedding shoot locations near Nainital
11. 10 pre wedding shoot locations near Manali
12. 10 pre wedding shoot locations near Kerala
13. Top 10 Pre Wedding Shoot Locations Near Agra
14. Top 10 Pre Wedding Shoot Locations near Jaipur
15. 10 Best Pre Wedding Shoot Locations Near Jammu and Kashmir
16. Top 10 Pre Wedding Shoot Locations near Goa